Sidmouth


01395 - 577473


Hylton Surgery
Seafield Lane
Sidmouth
EX10 8HF

------------------

Seaton


01297 - 626824


Townsend House Medical
Centre
49 Harepath Road
Seaton
EX12 2RY




Patients consult us with
the following conditions :



Low back pain


Neck pain


Arthritis


Sciatica


Trapped nerve


Knee pain


Hip pain


Shoulder pain


Tennis elbow


Migraines


Head aches


Postural problems


Sports injuries


Hand / wrist
problems


Carpal tunnel


Muscular aches


Fibromyalgia


Circulatory
problems

Our map of Sidmouth.

Enter Manor Road and exactly opposite the front doors of the Manor Pavillion Theatre
turn into Seafield Lane ( not Seafield Road).

Hylton Surgery is the third house on the right, in Seafield Lane and there is parking at the Surgery.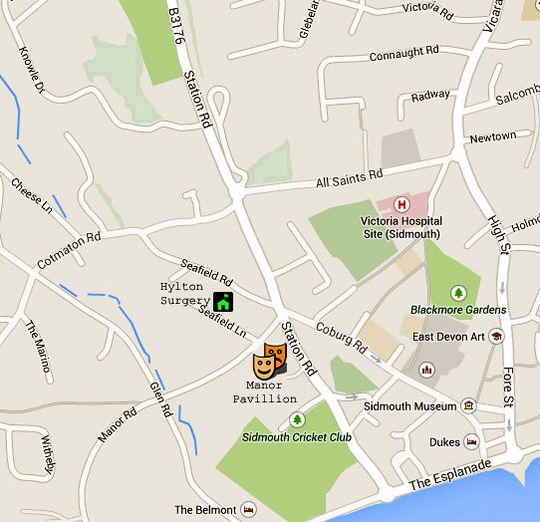 Our map of Seaton.

Townsend House Medical Centre is opposite a little convenience Co op shop and Abbots DIY store,
in Harepath Road.

There is limited parking for about 8 cars but be aware this is a busy GP practice
so you may need to find parking on the road.




Sidmouth Osteopaths © 2021